There is a wrong version that the English word MONEY comes from Latin. However, this can not be true. The Romans themselves called money quite differently. For this purpose, they used two words: pecunia and nomisma.

The word MONEY has the same root with the Russian word MENYATI (МЕНЯТЬ) - "to exchange". More close to the word MONEY there is an old Russian word MENY (МЕНЫ)- "things for change".

This ancient Russian word was retained in the second half of the word БЕЗМЕН (BEZMEN) - "steelyard" which means literally 'without exchange', that is 'without weights':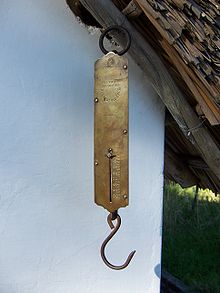 METAL BARS (INGOTS) were one of the most ancient equivalents of MONEY and at the same time they were pieces used in scales for weighing (weights).




The other close sounding word in Russian is MENA, with the same meaning of "MONEY". It is kept in a number of Slavic languages and dialects. For example, in Luzhitsa (Wend) language (language of Slavs of Germany, Sorben). From here this word could easily get to England with other words from language of the ancient Germans.

The modern Slovak word MENA – "monetary system" also has the close sounding and meaning with MONEY. The comparison of words MONEY and MENY (МЕНЫ) reveals the similarity of sounds. And when comparing between words MENA and "CHANGE" we find the coincidence of two values: 1. the substitution of one thing for another (or 'to replace something with something similar') and 2. the money that someone gives back when you give more money.

This fact testifies the proximity in meaning between the concepts MONEY and EXCHANGE because money is a MEANS of exchange.